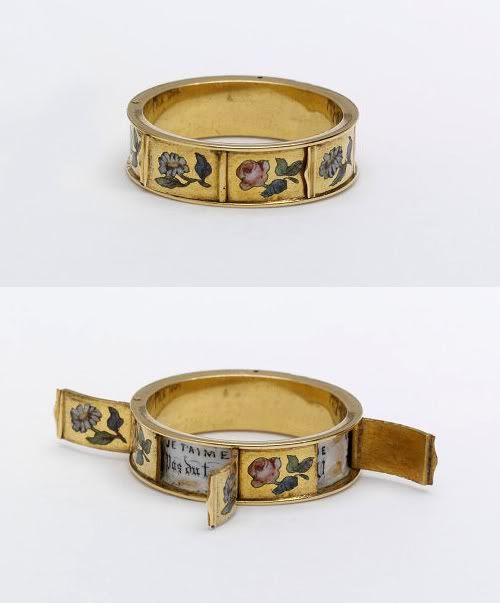 Ring with hidden love messages, made in France 1830-60
The most precious piece of jewelry that I've come across... um ever?! I don't get crazy about ''things'' but this ring right here it's so special, that I am feeling the urge of having this in my hands so badly!!
I cannot get over how gorgeous it is!!!