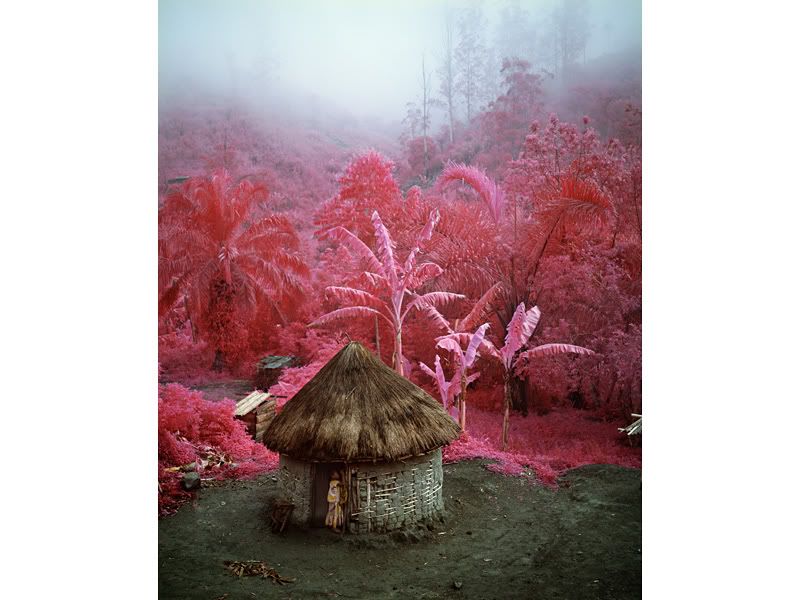 Another gorgeous photo exhibition by
Richard Mosse
, who shot an amazing series in eastern Congo. The bright red and pinks are due to Kodak's Aerochrome film - which was originally created for military use, as camouflage detection.
''Mosse's Infra offers a radical rethinking of how to depict a conflict as complex and intractable as the ongoing war in the Congo. The results offer a fevered inflation of the traditional reportage document, underlining the tension between art, fiction, and photojournalism. Infra initiates a dialogue with photography that begins as an intoxicating meditation on a broken documentary genre, but ends as a haunting elegy for a vividly beautiful land touched by unspeakable tragedy.''
Read more about Mosse's photo series
HERE
. Exhibiting at
Jack Shainman's
gallery, NYC until December 22nd.