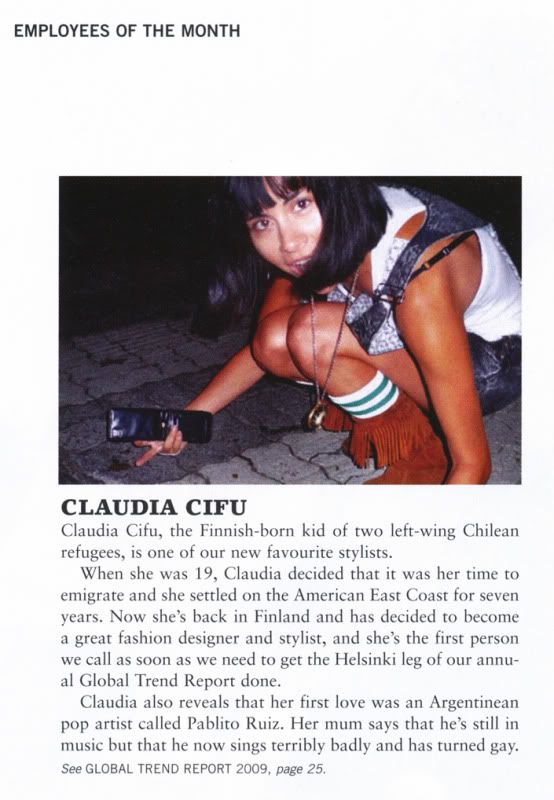 Archives are the best. I just found
Vice Magazine's
Global trend reports, when digging trough my old work files. I wrote these two pieces about Helsinki's indie fashion in 2009 and 2008.
2009: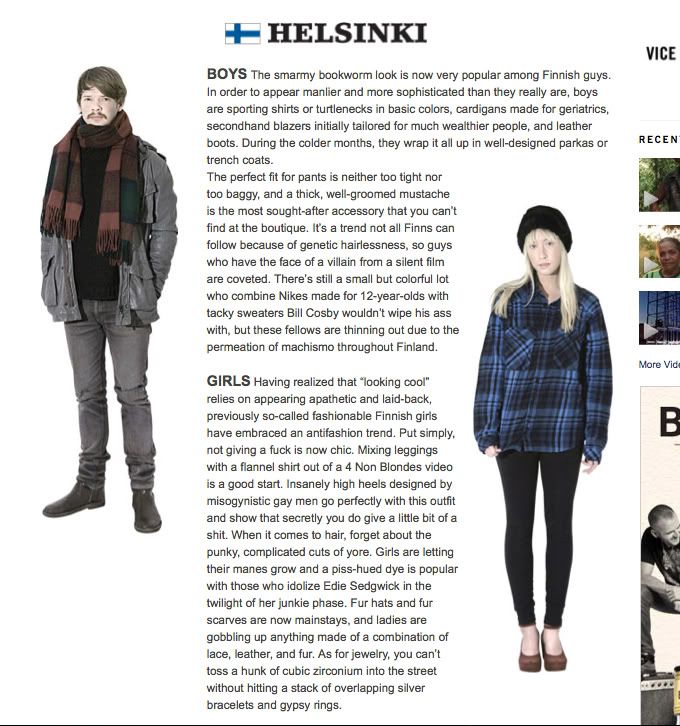 2008: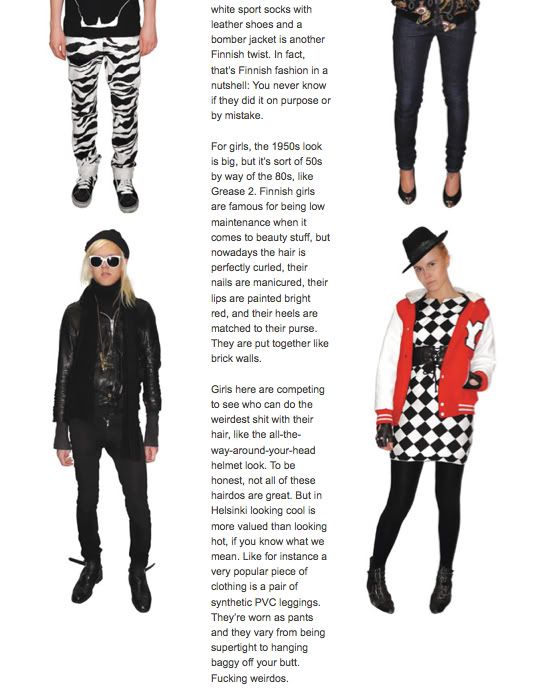 View the text larger
HERE
Pablito who? My first love Pablito Ruiz - This little fella was the South America's Justin Bieber back in the 80's! My cousin and I went n-u-t-t-e-r over Pablito. Watch the video - the dance moves and the chorus of the song... He's killing it!! Man oh man, I still love you Pablito!


How about this fringe outfit in the video below?
Way, way ahead of the game! Just brilliant.