And this has been the reason for my absence! Yesterday, Marimekko's F/W 2011 collection was showcased in Hernesaari, Helsinki. This has been one of the most fun job I've had for a while. Hard work, but so much fun! I'm extremely proud to have been able to work together with the creative people of Marimekko. Such an extraordinary Finnish company, with such amazing spirits. <3
After the runway show I managed to take few photos from the backstage/inside tower action. The catwalk was constructed around a giant Marimekko tower created entirely with Marimekko fabric. Don't recall exactly how tall it was, and how many meters of fabric it took to complete the catwalk tower, but the size was impressive! Mind blowing was as well the enormous warehouse location, where the show was held.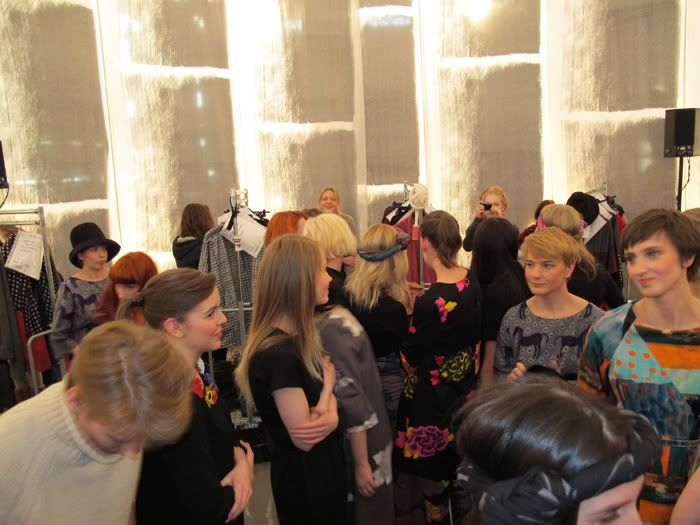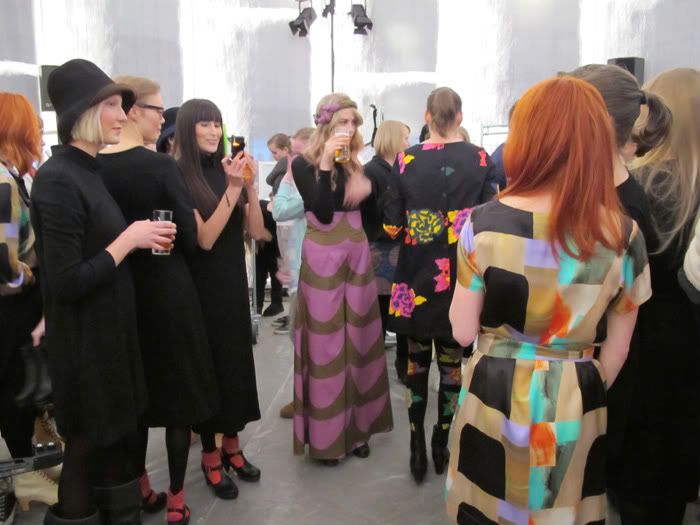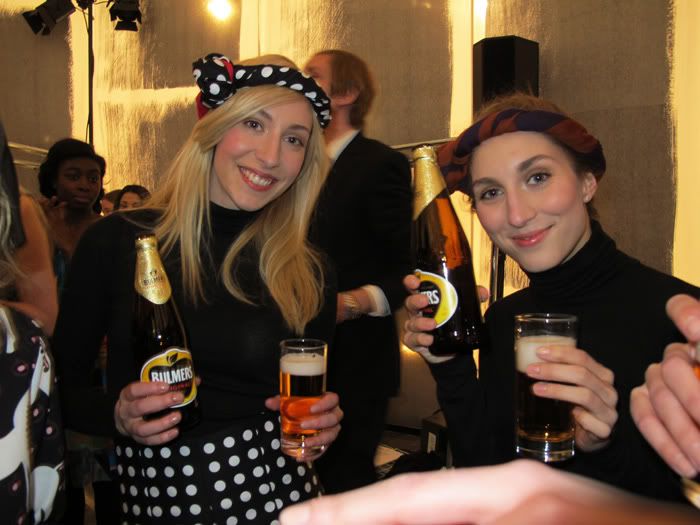 This time around Marimekko decided to cast non-models, meaning 'regular people' as models. We had models from 160cm to 178cm, all selected from Liisa & Sampo's
Hell Looks
street style blog. And what can I say, I was super pleased with all of our models, they did an amazing job! The music for the show was taken care of THE man,
Timo Kaukolampi
. He made sure to put the final dots together for the clothes to shine, and to finalize the wonderful and warm mood in this gloomy industrial setting.
It was wonderful to work together with Marimekko's designers Noora Niinikoski, Mika Piirainen and Mai Ohta. I got plenty of creative freedom with the styling, and I even got the opportunity to bring a little of my own flavor to the game. I wanted to demonstrate the rich and vivid Marimekko fabrics voluminously, and with style. I pictured the traditional 70's style super high-waist, flare legged trousers, and soon enough they were preparing them for the show. I wish these pants would make it to production!!!