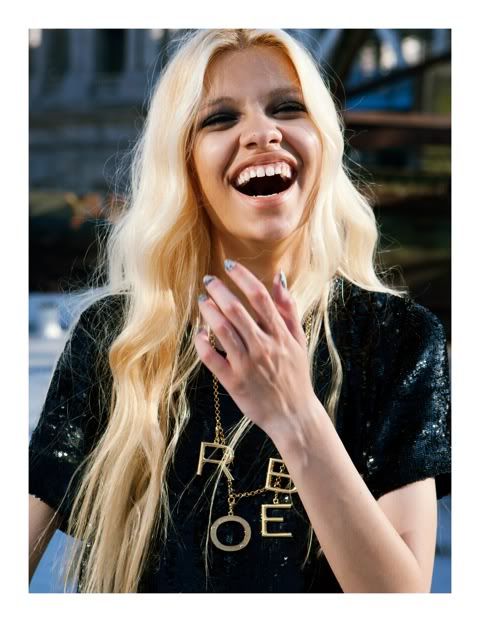 Dress by Ashish, Bracelet by Mawi, Necklace by Rodebjer.
The first time I saw Victoria, she was 13-years old, or maybe even twelve. It was 2003, and I was assisting in the fashion department of Trace Magazine. I fell in love with her unique looks immediately. After that I saw her in dozens of fashion presentations, fashion editorials, H&M campaigns... And I finally got the chance to work with her this past summer. Victoria though is too much of a character to be only modeling. She says she fell into it accidentally, and actually is a bit bored of it :)
What she really would love to do full time, is to make her own music (which I heard a track of, and thought it was totally hit-list material). I hope the next time I see her, it would be in a crowded concert, this beautiful 180cm tall tomboyish beauty rapping behind the mic.
AND the hair - believe it or not - is naturally blonde, and yes she is Brasilian.