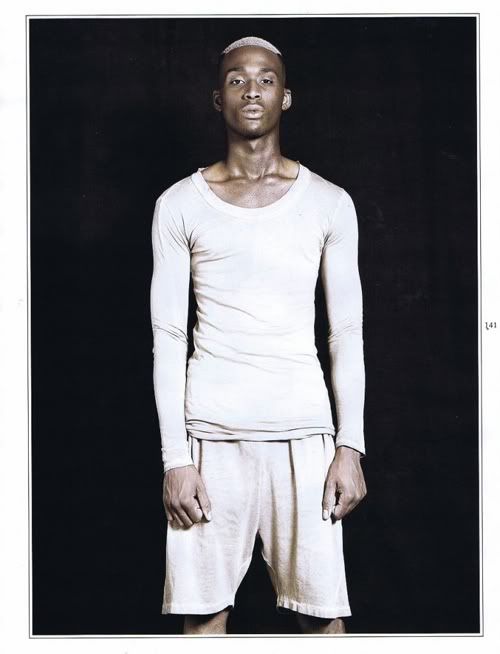 Croatian born designer Damir Doma's S/S 2011 collection's feature in Wonderland magazine.
Beautiful and inspirational. Love the styling!
Posted by Claudia Cifu at 9/14/2010 07:39:00 AM
Labels: Damir Doma, Inspiration, S/S 2011, Wonderland Magazine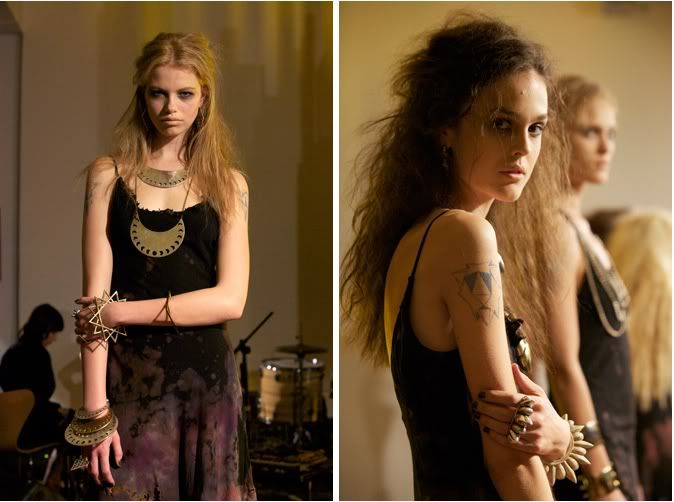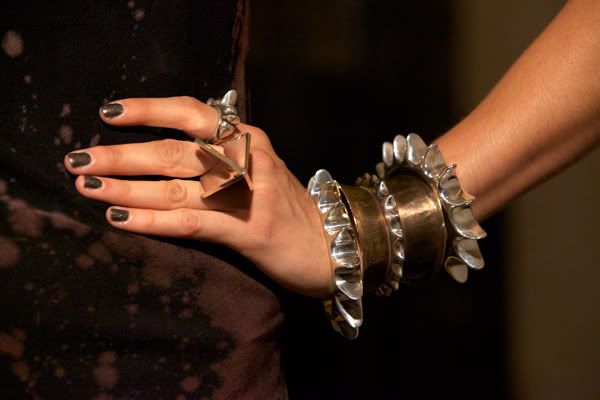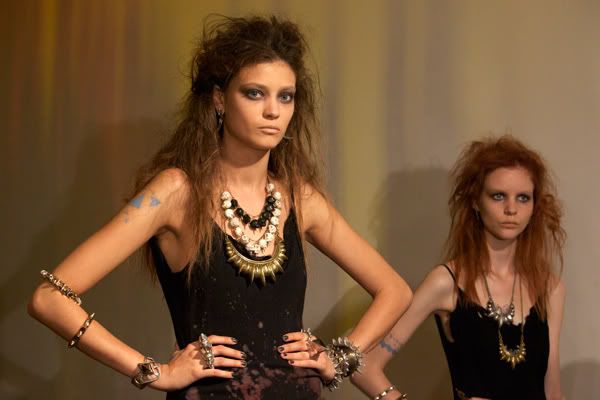 Pamela Love
's S/S 2011 jewelry collection is beyond amazing. Loving every single piece. The line is inspired by Indian and African tribes, from tiered rows of skull-beads and spiked cuff bracelets to delicate geometrics suspended from thin gold chains.
Posted by Claudia Cifu at 9/14/2010 07:13:00 AM
Labels: Jewelry, Pamela Love, S/S 10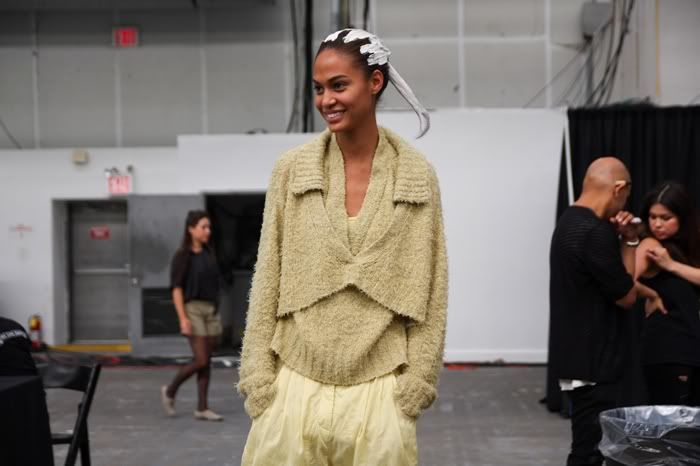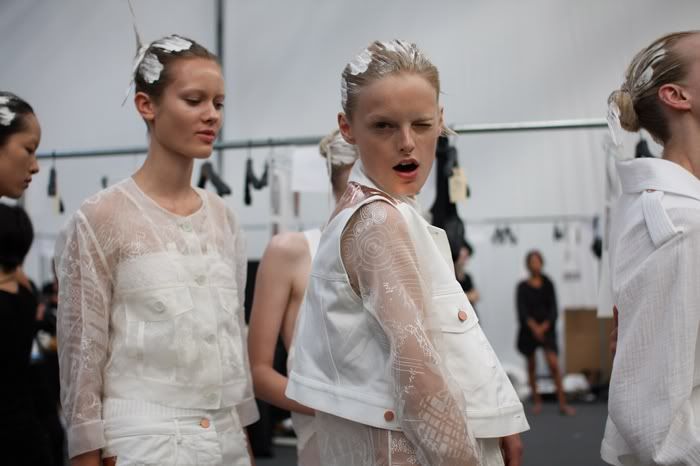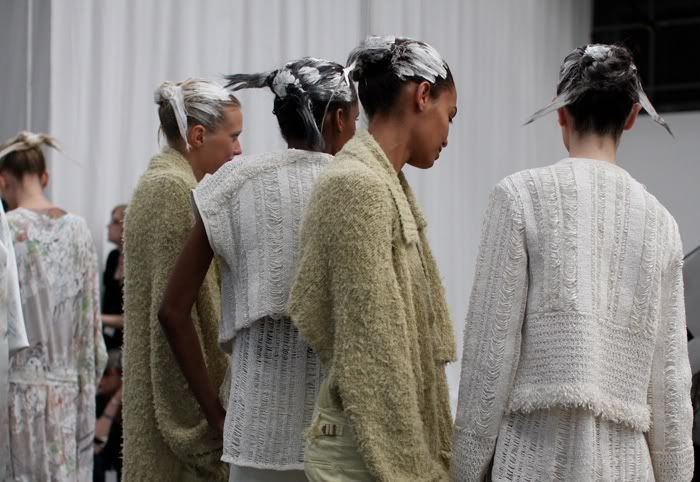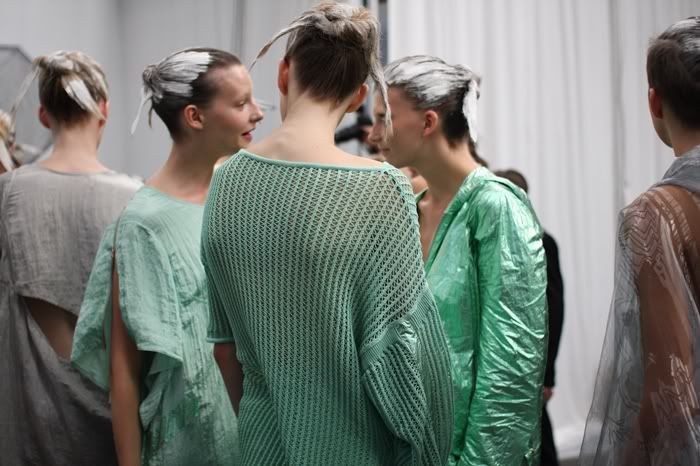 Brilliant, brilliant! He surprised us all with his S/S 2011 collection, which was fresher than the ocean breeze! Love the fabrics, textures, knits, colors and prints!

Ps. Trend alert! Find on second photo model Hanne Gaby Odiele sporting a nose ring (in the middle, not on the side of the nose). I spotted the same trend in the newest Urban Outfitter's catalog. It looks good... but when you see it more than twice, it gets old. What's next? An eyebrow piercing craze??? Oh please, save me from that!
Posted by Claudia Cifu at 9/14/2010 06:47:00 AM
Labels: Alexander Wang, NYC Fashion Week, S/S 2011