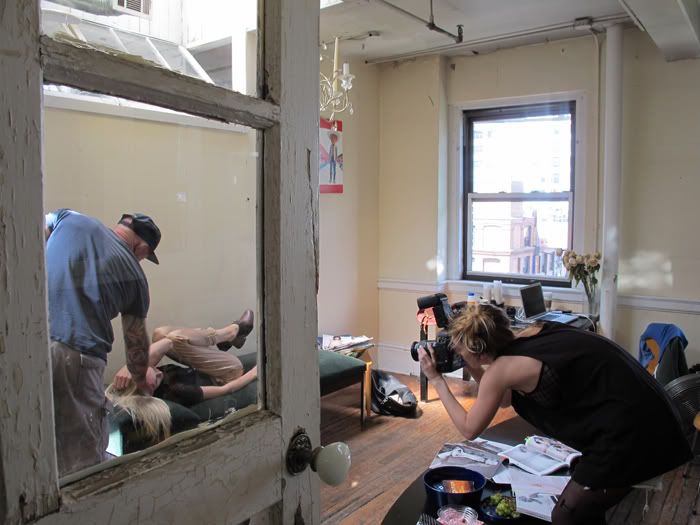 Snapshot above by me. Hairstylist Pete fixing model's hair. Photographer Zoey ready to shoot.
Shooting with photographer
Zoey Grossman
. The huge loft and its grungy look, the roof with its amazing light and Dumbo's industrial surroundings served me for so many photo-shoots in NYC. We did this shoot with amazing Icelandic model
Matta
(@ Women Direct) as part of our NYC model-story, that we were working on for couple of days. You can see part of the outcome in the newest
Trendi
magazine. There were TOO many good frames though, that I wish would have made it into print...
The shoot days were hectic, models coming in and out to the shoot, keeping up with the schedule, styling, catering, ironing, making new arrangements on the phone... you name it! It was crazy! But all the craziness is like a drug, you don't need to eat, drink (maybe coffee or smoke a cigarette just to keep the adrenalin rush going) or use the loo in between. You just do it. With pleasure.
Below, one of my favorite girls Matta shot by Zoey Grossman. The photos are raw versions.