Flow festival
that is. I'm afraid I will have to skip Wednesday's opening concert and miss Chemical Brothers & LCD Soundsystem's shows. Of course not by choice, but something important came along for the exact same day.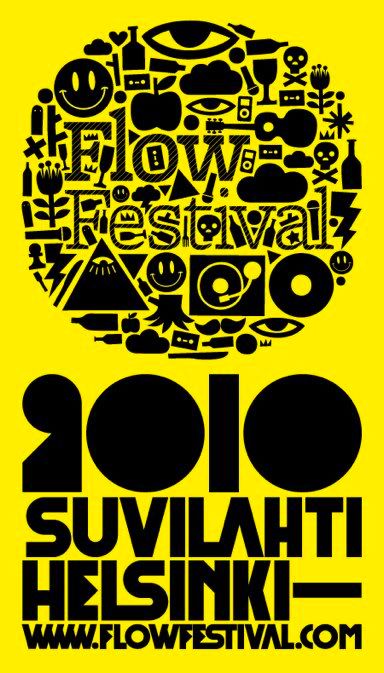 I'm preparing myself for friday... I'm looking forward to hear
Aeroplane
(9.15pm @ mainstage)
Big Boi
(11pm @ mainstage), and
Brian Shimkovitz
's cassette Dj-set '
Awesome Tapes from Africa
' (9pm @ Flow backyard). Read more about '
Awesome Tapes from Africa
'
HERE
and visit Brian's blog
HERE
.
Don't ask me how I'm going to be in two places at the same time. I'll figure something out.
I would like to hear
Jimi tenor & Tony Allen
(5.45pm @ mainstage), but I'm not sure if I'll make it.
Villa Nah
plays at 7pm @ tent stage, and I'll probably will go and have a listen... I'm definitely interested in hearing
Dj Ricardo Villalobos
(11pm @ Voimala club), but I'm afraid that the only similarity we'll share is our country of origin and the story of how we both ended in countries where we currently live. Well, I think that's pretty awesome and a reason good enough to go and support my fellow Chilean play.
Below Big Boi's "Shutterbug" and Aeroplane's "We Can't Fly" remix
I'll get into my saturday and sunday artist favorites later on...
X