One of my favorites shoots to date. Why? Because I loved everything about it. Gorgeous Brazilian model
Barbara Fialho
(Elite Models), totally top of her game. A pleasure to work with! Love Love Loved the hair by
Staci Child
and make up by
Jillian Chaitin
. Photos by
Brooke Nipar
. Styling by me.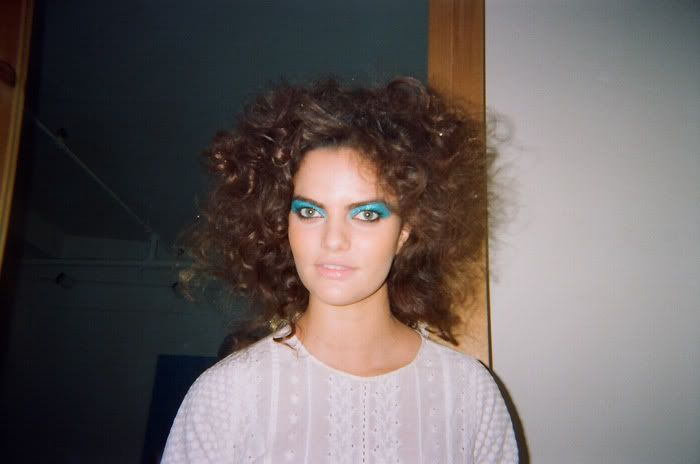 Make up and hair ready... time to change the clothes!
Jillian working on Barbara's make up.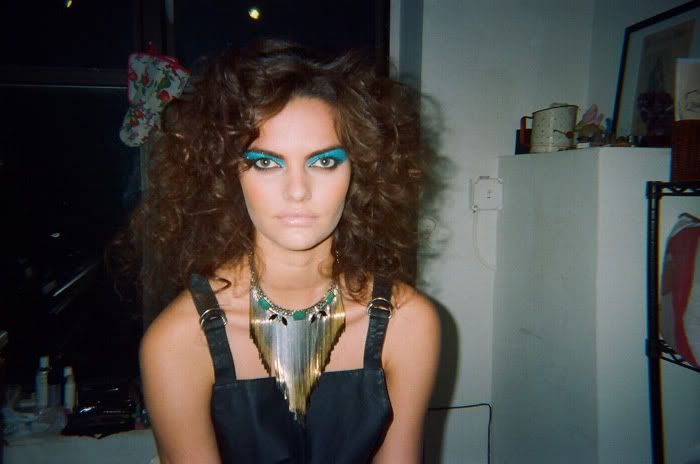 Ready to step in front of the camera. Necklace by
Iosselliani
(btw, one of my ultimate favorite jewelry brands!), Leather overalls
H&M
.
photos above by me using disposable film cam and perus digi :)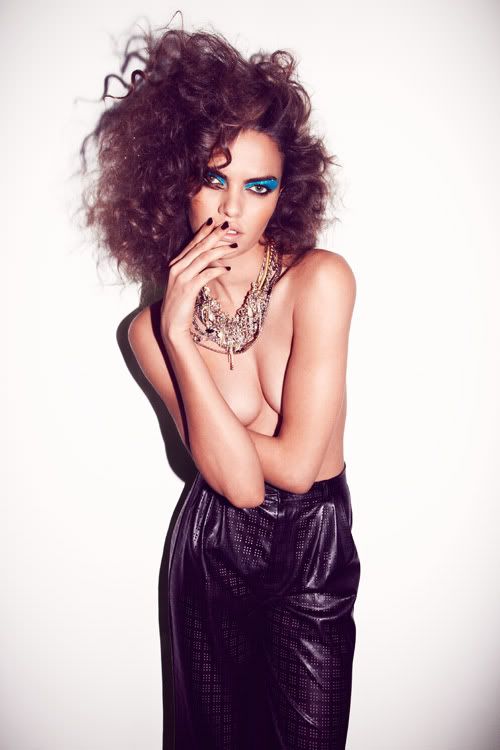 The final outcome. Photo by Brooke Nipar for Trendi Magazine's May 2010 issue.
Leather pants by Rodebjer, necklace by Iosselliani.