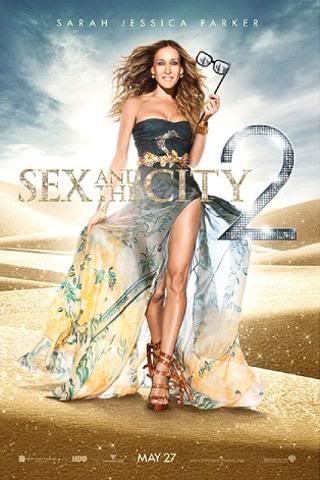 Dress on poster : Emilio Pucci S/S 2010
Cannot wait for May 27 for the SATC 2 to hit the movie theaters. After seeing the movie trailer, I know I'm going to enjoy this film, no matter of the plot or the ending of it. The middle eastern twist on fashion looks amazing. What really makes the impact is the fresh location of the desert, and the Abu Dhabi setting. The film was actually filmed in Morocco. And just to get that romantic overdose load, Carrie reunites with - who else than Aidan. Side note: I so think she should go for Aidan.
And I don't think there is a better song to go with this movie, than Jay Z's and Alicia Keys' Empire State of mind. Perfect.