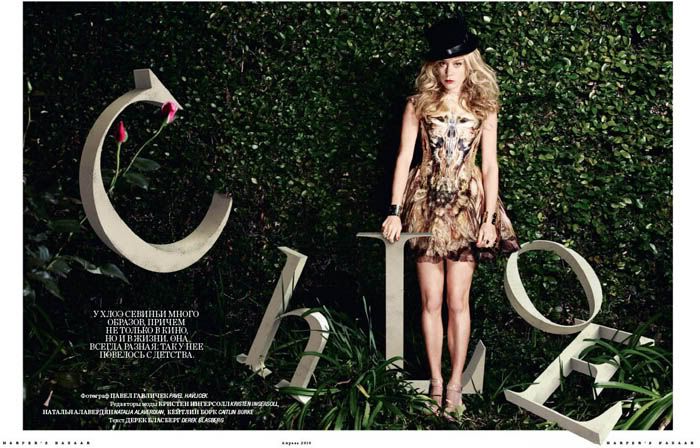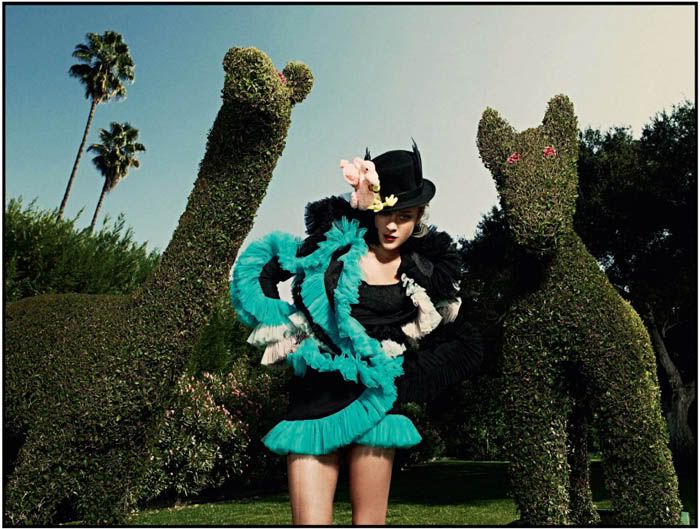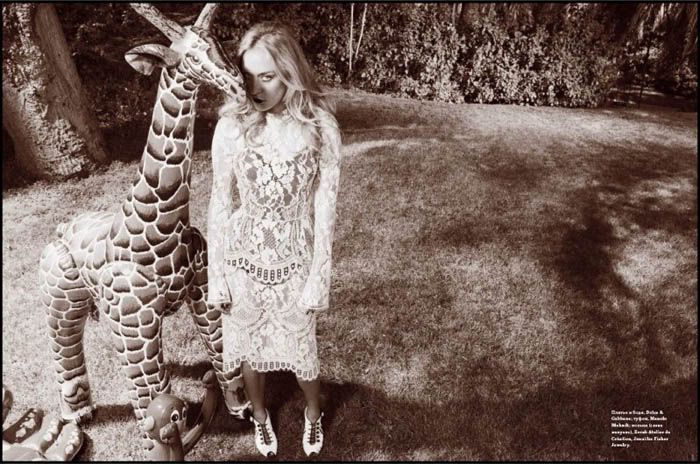 Chloe Sevigny by Pavel Havlicek for Harper's Bazaar Russia, April issue.
I love this editorial. I like the fact that they made the images look amazing by creating the wonderland setting, with small elements. No crazy props or production sets. Simply wonderful!
By the way, did you get the chance to see the movie Alice in Wonderland by Tim Burton? What did you think about it? I had no expectations what it was going to be, and I have to say I really liked it. Loved when Alice grew and shrank, and her outfits got turn into something new each time it happened. The big headed (Red) queen was awesome, so were all the other characters, except for the White queen. Maybe because I don't like Anne Hathaway? Could be. Also the ending was pretty damn annoying with the 'funny' dancing parts. But yeah, definitely an inspirational flick to see!