One of my all time favorite NYC designers is VPL by Victoria Bartlett. VPL's fashion show was held last Sunday at the Pier 59 Studios... So excited to get there after a long night of partying, my head wasn't keeping up with my actions and I forgot my camera home :(
On the other hand, for once I was able to completely focus on the runway show itself, without trying to maneuver my new camera, which feels like I just learned to drive a bicycle without training wheels = a bit hazardous.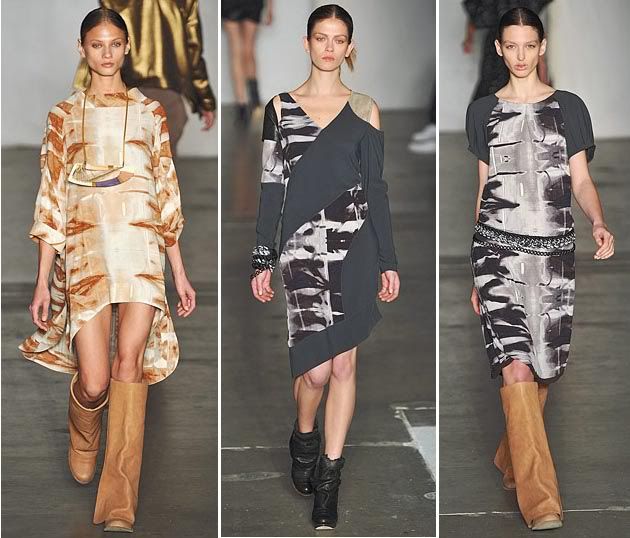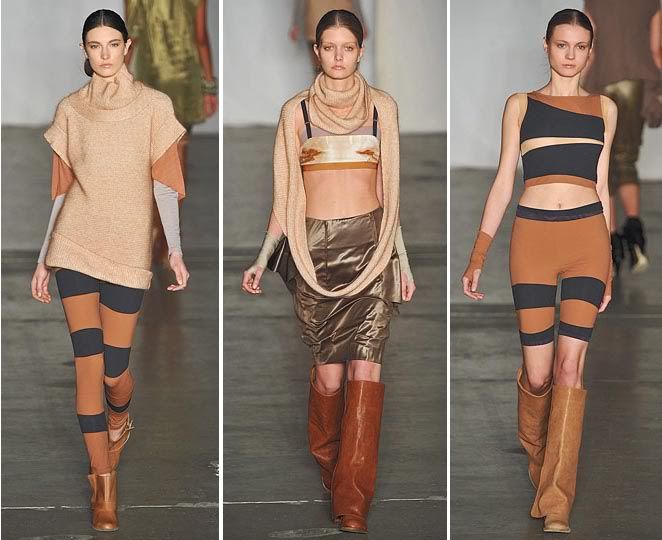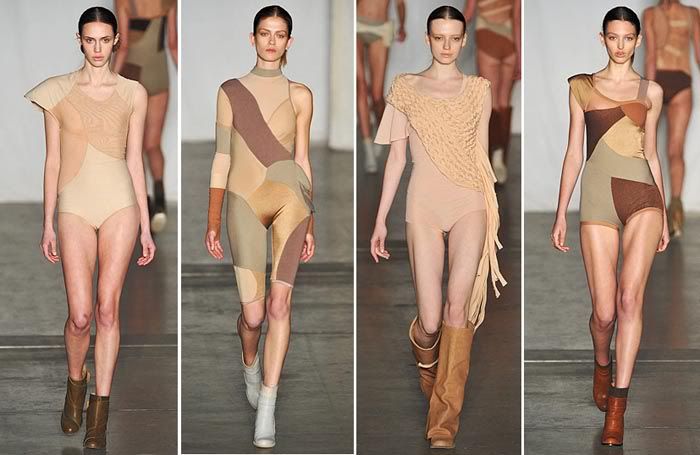 The combination of sheer fabrics,
metallics,
and color-blocked bondage bodysuits made the collection sporty and spacey.
Think about Princess Leia going to the gym. Yep, this is exactly how she would look like.
Posted by Claudia Cifu at 2/16/2010 08:13:00 PM
Labels: f/w 2010, Fashion Shows, VPL