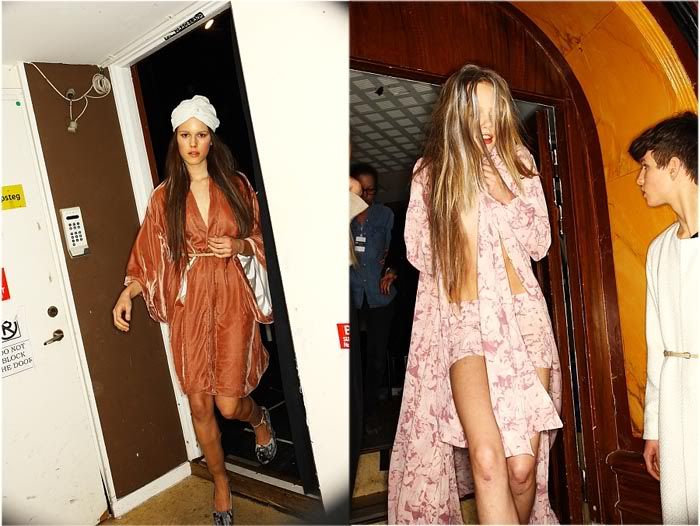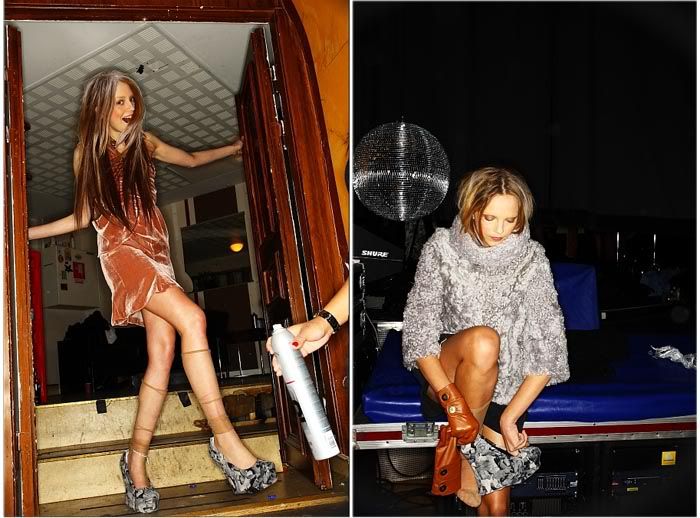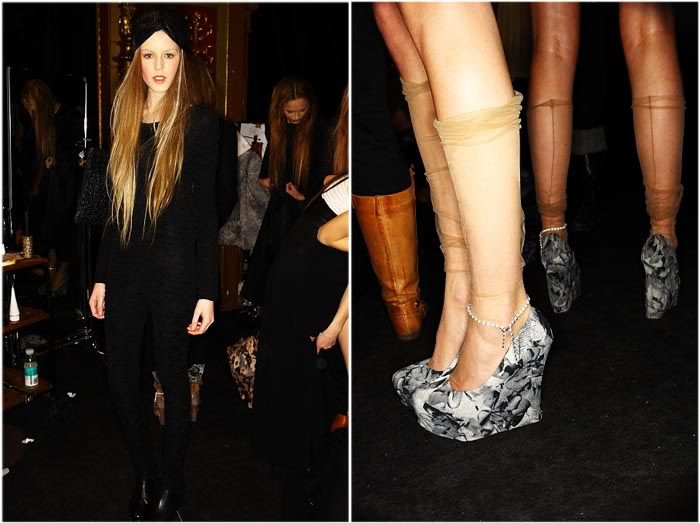 Backstage photos are the best... Loving what I see... Thank you
sonnyphotos
.
Posted by Claudia Cifu at 2/04/2010 05:24:00 PM
Labels: Carin Wester, f/w 2010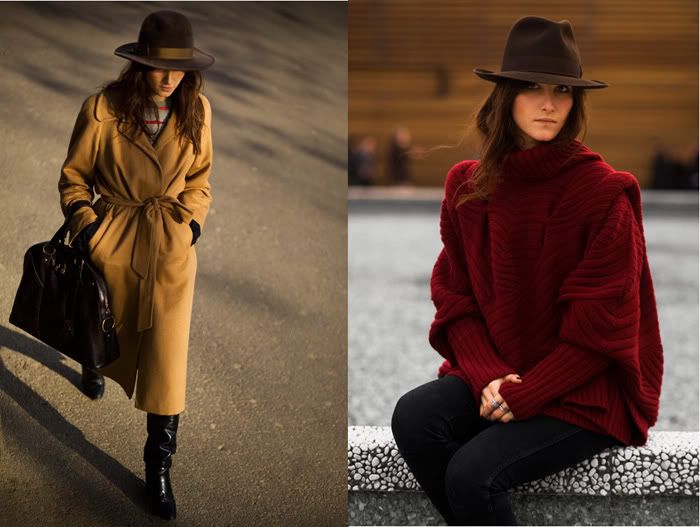 I saw my dear friend today, after a long time. I was so happy to see her and started immediately checking out what was new in her. She was wearing a hat! A similar to that hat above, but in black. A messy side braid, stripy shirt tucked into her khaki trousers paired with converse sneakers, made her look so cute (in a hot way cute). I had to go back and find these hat -photos that I had seen in
Garance Dore's blog
. After gotten inspired by so many wonderful hats, I will have to dig into my hat collection. In my case, I will have to learn how to
use
them, not how to
collect
them.
Posted by Claudia Cifu at 2/04/2010 04:20:00 PM
Labels: Street Style