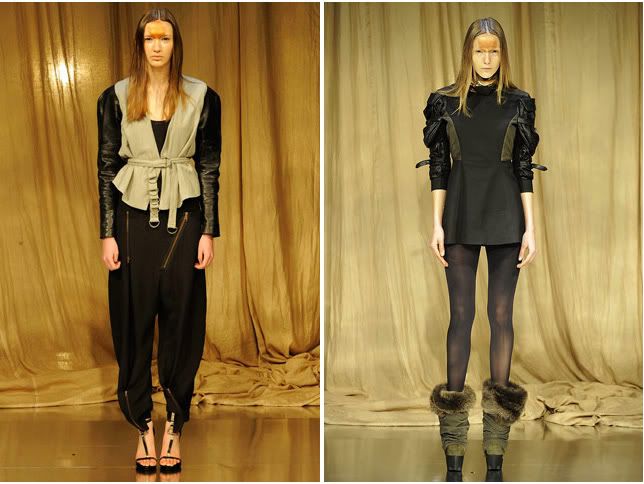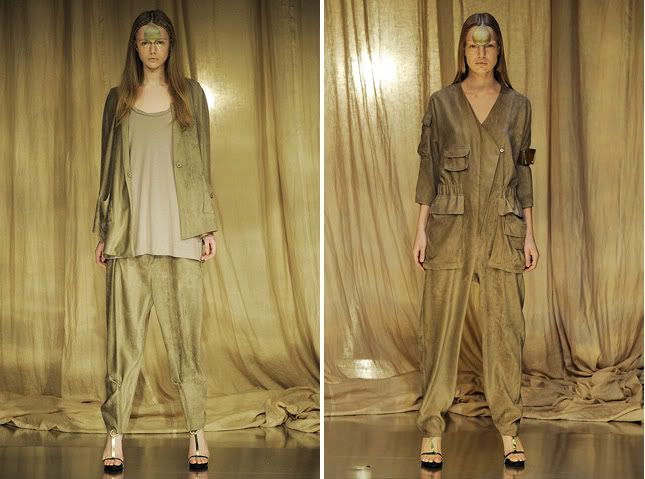 Acne designer Jonny Johansson found inspiration for his fall 2010 Sci-Fi collection from Star Wars Cartoons. The fall 2010 collection included sand-colored jumpsuits, deconstructed patchwork coats and baggy banana shaped trousers. The rough patchwork jacket, that looks like fur - but it's actually brushed sheep hair (!), the metallic bangles and ankle cuffs, and the massive furry boots
stood out of the collection.
I'm eager to find close ups of the make-up. Seems like spray-painted foreheads, glittery eyes,
very Avatar -ish, fantasy like make-up is going to be huge for fall. Nice!
View the complete collection
HERE
.