Posted by Claudia Cifu at 1/10/2010 11:39:00 PM
Labels: Videos

Posted by Claudia Cifu at 1/10/2010 09:05:00 AM
Labels: Street Style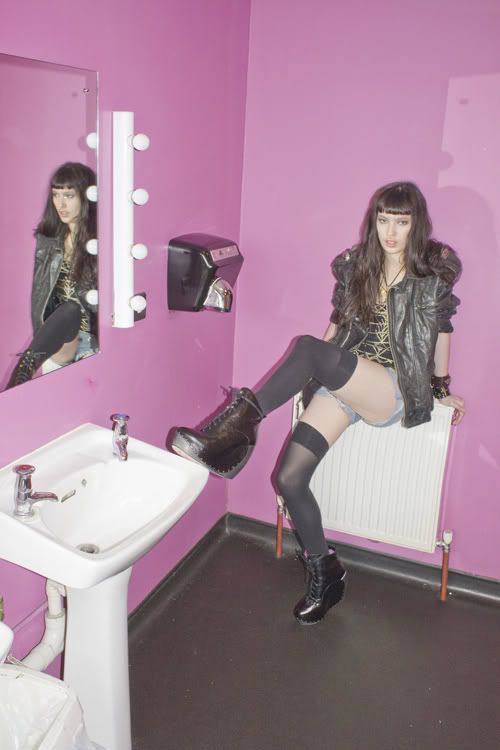 Irregular Choice
's f/w 09 booties. What I love about this brand is their sense of humor and creativity what comes to shoe design. These models above, are very 'tamed' versions of the usually super funky and colorful
Irregular Choice
's footwear. My mind is still stuck in fall/winter apparel... maybe because I'm sitting in front of my laptop with layers of clothing, drinking hot tea, and trying to get rid of this damn flu. Oh, and maybe because it's -17 degrees (Celsius) outside... Yep, so no pretty sandals to be worn in the very near future :(
The price for the black platforms above: 145 gbp, and the multicolored ones: 125 gbp. The shoe below is named as 'Gaga', and it's on sale for 90,65 gbp. Love the unusual design and totally affordable price.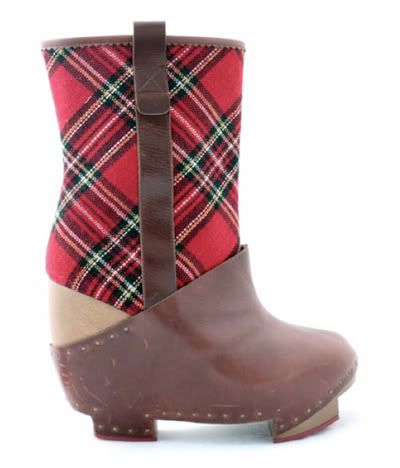 For those who have achieved to mentally transport themselves into summer... Below look book images from
Irregular Choice
's s/s 10 collection. See more of the funky models at
is-mental
's blog.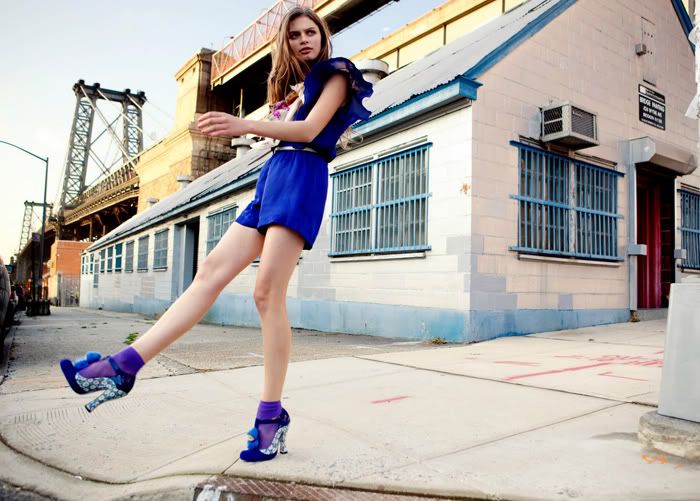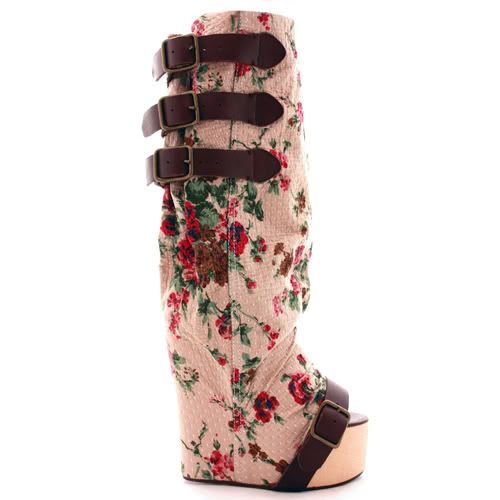 Those flowery wooden wedges would look so adorable in summer, paired with a white, short, cotton baby-doll dress, or with a pair of short cut-off jeans. So cute!

Posted by Claudia Cifu at 1/10/2010 02:53:00 AM
Labels: Irregular Choice, Shoes