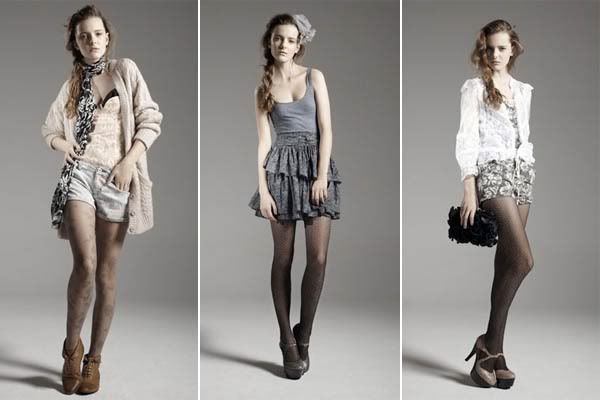 Topshop
's s/s 10 collections from top: Western-inspired ''Saloon'', Bohemian ''Meadow'', "Downtown" - chic, and "Parisienne". I found pieces that I like from each mini-collection... If I had to decide in which collection my own personal style falls for... I think it would be the saloon one, even though it's not even my favorite one! Ha, weird. Which collection defines your style the best, or which one is your favorite?
Topshop's spring 2010 designer collaborations features
Ashish, Ann Sofie Back and Jonathan Saunders
, which are set to release this month and in February.
Take a look above at
Topshop's Unique
Spring 2010 collection. These gems are hitting stores starting February. The washed off pink bondage dress reminds me a lot of
Phi
's s/s 10 collection dresses, that I posted here yesterday, don't you think?
Posted by Claudia Cifu at 1/05/2010 11:26:00 PM
Labels: S/S 10, TopShop