On my trip to Sweden I passed by a random ''loppis'' (which means fleamarket in Swedish... Btw, I find
loppis
to be such a fun word. loppis, loppis, loppis!) Okay, back to my point... I found a bunch of old records. I collect records, but my collectables are totally based on how crazy tacky the cover is, the song and/or the artist is/was. I have a nice collection! My all time favorite cover poser must be Rick James. Anyways, these gems below, I got them all for 2 euros. Totally jättebra!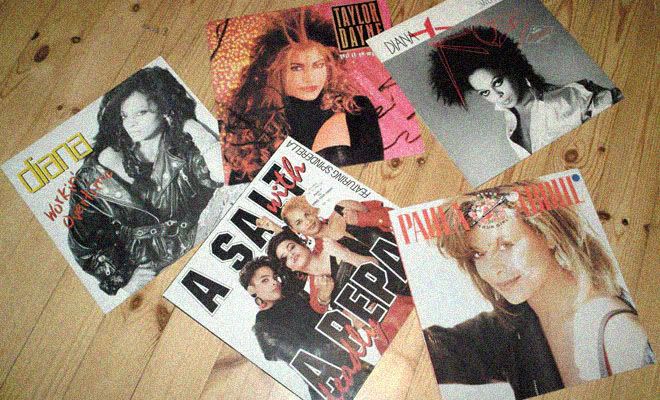 I'm really feeling
Taylor Dayne
's (don't worry if you don't know her, neither did I remember her... only this song stuck on my head since the 80's) ''
Tell it to my heart
'' -videos's song, dance moves and the style!
I caught some stills from the video above. Red leggings worn under ripped, rolled up jeans. Double crunched socks and converse sneakers. See, the double-denim was the thing back in those days... and once again it's in fashion again..!