Got inspired by this girls' leather shorts and wanted to see how the shorts season will look like next summer... Crazy that I just stopped wearing shorts (because its too damn cold! ) but I'm dreaming of next summer already, and what I might be wearing then. It might sound silly, but this way I'm constantly living in summertime, no matter if it rain or snows.
The shorts for next summer: Paperbag waist is still on, leather and shimmery fabrics take charge. Super colorful color combinations and prints are in:
1. Nicole Farhi 2. Matthew Williamson 3. Alexander Wang 4. Erin Fetherston 5. Matthew Williamson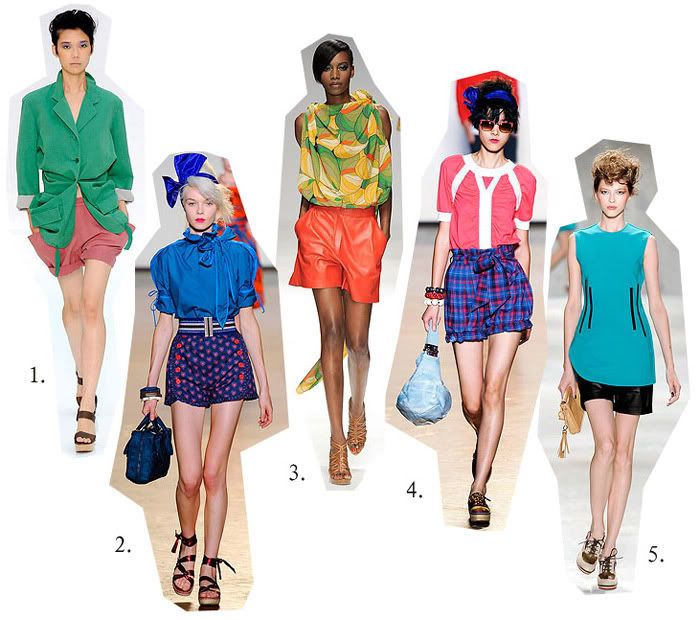 1. Nicole Farhi 2. Marc by Marc Jacobs 3. Issa 4. Marc by Marc Jacobs 5. Derek Lam
This is how the shorts season for next summer looks so far... Remember we still have Milan & Paris to go!
photos:
www.style.com
Posted by Claudia Cifu at 10/21/2009 09:48:00 AM
Labels: My Photos, S/S 10, Street Style